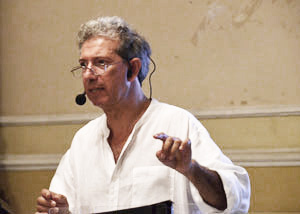 Mijn stem en opnamestudio staan vandaag al tot uw beschikking of in korte tijd.
Of u nu lange e-learnings, imagofilms, commercials, verklarende films, audioboeken, apps, games, telefonische aankondigingen of ADR nasynchronisatie nodig heeft, stuur me uw tekst en ik kan hem in korte tijd opnemen. Schrijf me uw eventuele aanwijzingen voor intonatie, spraakmelodie, emotionele kleuring, geaccentueerde passages, uitspraak voor afkortingen of technische termen en het project wordt volgens uw wensen gerealiseerd. Als stemacteur kan ik naar je opnamestudio komen. Ik kan u ook mijn opnamestudio ter beschikking stellen. Na de stemopname kunnen natuurlijk ook correcties worden aangebracht.
---
Voice-over studies
Studi Titania Roma
De specialist voor film synchronisatie
Vocalcoach, Ferrara
Stemkwaliteiten
Medium-tot-diep pitch, accent-vrij Italiaans in de leeftijdscategorie van 20 tot 60 jaar.
Helder, informatief, gezaghebbende, professioneel, overtuigend, warm, vriendelijk.
Dialecten en intonaties
• Authentiek, accent-vrij Italiaans
• Siciliaans dialect
• Duits met Italiaans accent/intonatie
• Engels met Italiaans accent/intonatie
• Nederlands met Italiaans accent/intonatie
• Nederlands met Duits accent/intonatie
Professionele ervaring
Een solide achtergrond in radio- en tv-journalistiek, documentaire producties, commercials, web audio, e-learning, …
Educatie
• Magister Artium Universität Köln
Acteur
• Cinema films
• Theater
• TV-film
---