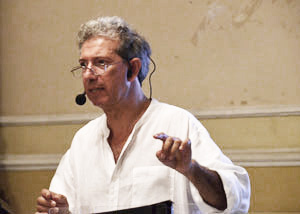 My voice and my recording studio are already available to you today or in a short time.
Whether you need extensive e-learnings, image films, advertising, explanatory films, audio books, apps, games, telephone announcements or ADR dubbing, send me your text and I can record it afterwards. Write me your stage directions for pitch, speech melody, emotional colouring, emphasised passages, pronunciation for abbreviations or technical terms and your project will be realised as desired. As a dubbing artist I can come to your recording studio. I am also happy to offer you my professional recording studio. After the voice recording, corrections can of course also be made.
---
Voice-over formation
Studi Titania Roma
The specialists for film synchronisation
Vocalcoach, Ferrara
Voice qualities
Medium-to-deep pitch, accent-free Italian in 20-to-60 age range.
Clear, informative, authoritative, professional, convincing, warm, friendly.
Professional experience
A solid background in radio and TV journalism, documentary productions, commercials, web audio, e-learning, …
Dialects and intonations
• Authentic, accent-free Italian voice
• Sicilian dialect
• German with Italian accent/intonation
• English with Italian accent/intonation
• Dutch with Italian accent/intonation
• Dutch with German accent/intonation
Education
• Magister Artium Universität zu Köln
Actor
• Cinema movie
• Theater
• TV-film
---